Home - Shork! Product Page - Shork Cafe - Menu - The Cafe - Our Team - Today Special - Miscellaneous

Welcome to the Shork Group
We are the Shork Group, the parent organization of the following nonlegal nonentities:
Shork Industries

, the commissioning group behind the Shork Industries "Freebie Full Perm Avatars" for OpenSim and Second Life.

Shork Cafe

, the new Cafe in your town. We offer Shark approved foods and beverages - and our icecream is legendary.

Shork Lifestyle Boutique

, also known as "Shork Tattoo & Piercing" or "Biodoll Studio". We offer Tattoos, Piercings, Branding, Scaring, Biting and so much more!
Overall, we're very visitor friendly: Stay a while, stay forever!
Where to find us in-world?
Easy: In-World, open the Map, and paste the following to "search by name":
Shork Cafe
Then teleport there.
Or:
In chat, paste the following link, press enter, and then click it: hop://login.osgrid.org/Shork%20Cafe/148/153/23

You still wonder in which way we are different? What services we offer?
Friendly staff of predatory species - for the extra bit of adventure!

Own production & local sourcing for most of our products.

Pet-Friendly both as employers as well as in all our localities - after all, some might be our relatives!

Professional Tattoo, Piercing, Rubberization, Branding and Biting services in our Beauty Studios

Multifunction spaces, which can be rented for events & parties.

We offer, occasionally or upon request:

marriage- and family-counselling sessions,

Yoga classes,

"Run for your Life" fitness program,

game-evenings with prizes ( like being permitted to go home )

Transparent production and operation - after signing our worry-free NDA
Always remember:
Where sharks do feed, you, too, can eat!
Just look for this logo: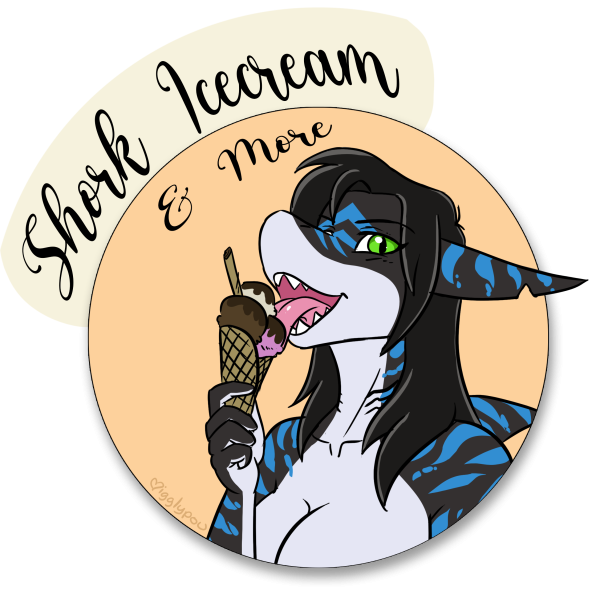 Last modified: le 2023/12/02 00:52
---